| | |
| --- | --- |
| Posted by Adrian Ainsworth on November 11, 2010 at 5:35 PM | |
11/11/2010 I have no news on the Big C front as yet and Monday to Wednesday were just ordinary days in an ordinary life. Work, home and love.
Today was yet more of the same and the highlight in our quiet lives was Monte Carlo or Bust on ITV1 tonight. This was the last in the series and the three couples trying to capture the essence of France arrived in the south of France - destination Monte Carlo.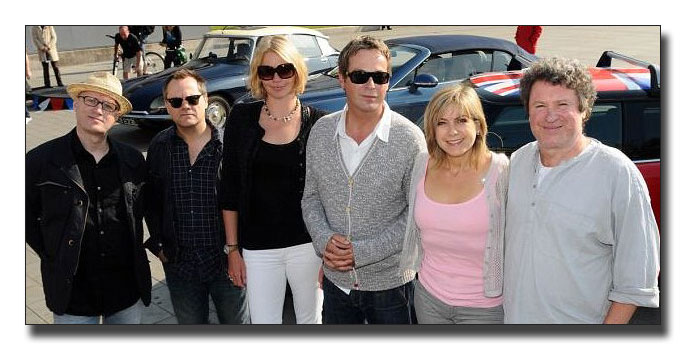 Picture from ITV

It really was a trip down memory lane for us as they explored so many of our favourite places. Rory McGrath was cursing and whimpering when Penny Smith drove him along some of the fantastic roads in Haute Provence. We have driven these roads many times and have also followed the route of the famous 1964 Monte Carlo rally a number of times which of course a Mini won! We love driving these roads such fun in a MINI.

Meanwhile, Julian Clary and Jodie Kidd explored Grasse and its perfumeries something we too have done and I wonder if Julian's Eau de Homosexual which he created smelt as good as our Eau de Beastie? By now we were missing the place a lot and Peanut was very struck by this thought and said she felt homesick for our Pied-à-terre!

Best of all for us though was Jack Dee and Adrian Edmondson finding themselves on a French island  close to the coast near Lavandou. We have visited these islands many times and like Jack and Ade we have found ourselves at Heliopolis the naturist village. So tonight our trip down memory lane has to be one of our holiday diaries. If you read nothing else, read Day Five our day at Heliopolis!
Smile wide and sing loud! Goodnight x